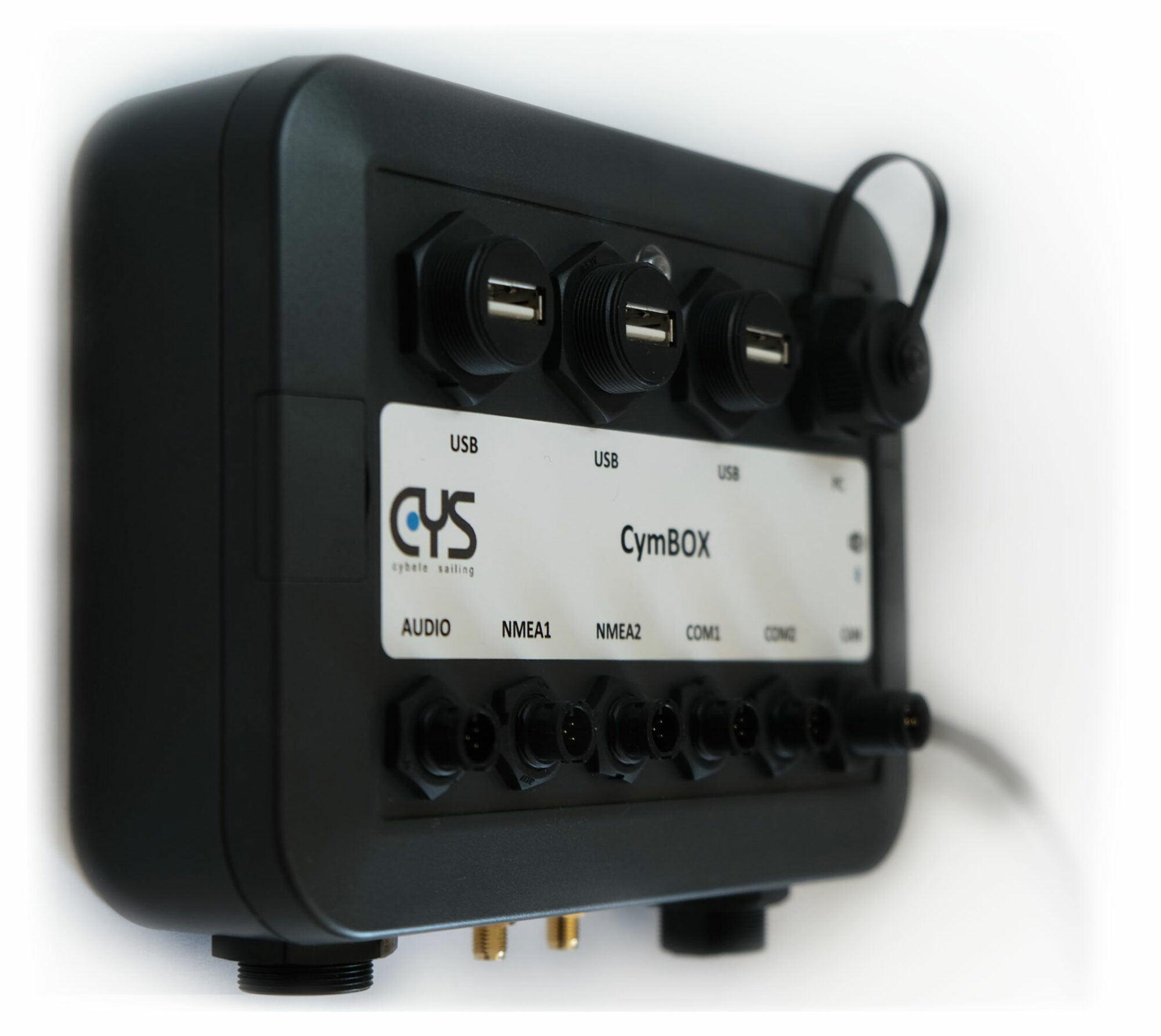 On the front of the CysBOX case, various waterproof connectors are available: COM1-2 (high speed serial ports), NMEA1-2 (NMEA0183), CAN (NMEA2000), Analog Audio, 3 USB A for external devices (downstream), 1 USB B for PC (upstream). Amphenol LTW connectors provide unrival interconnects for harsh environment.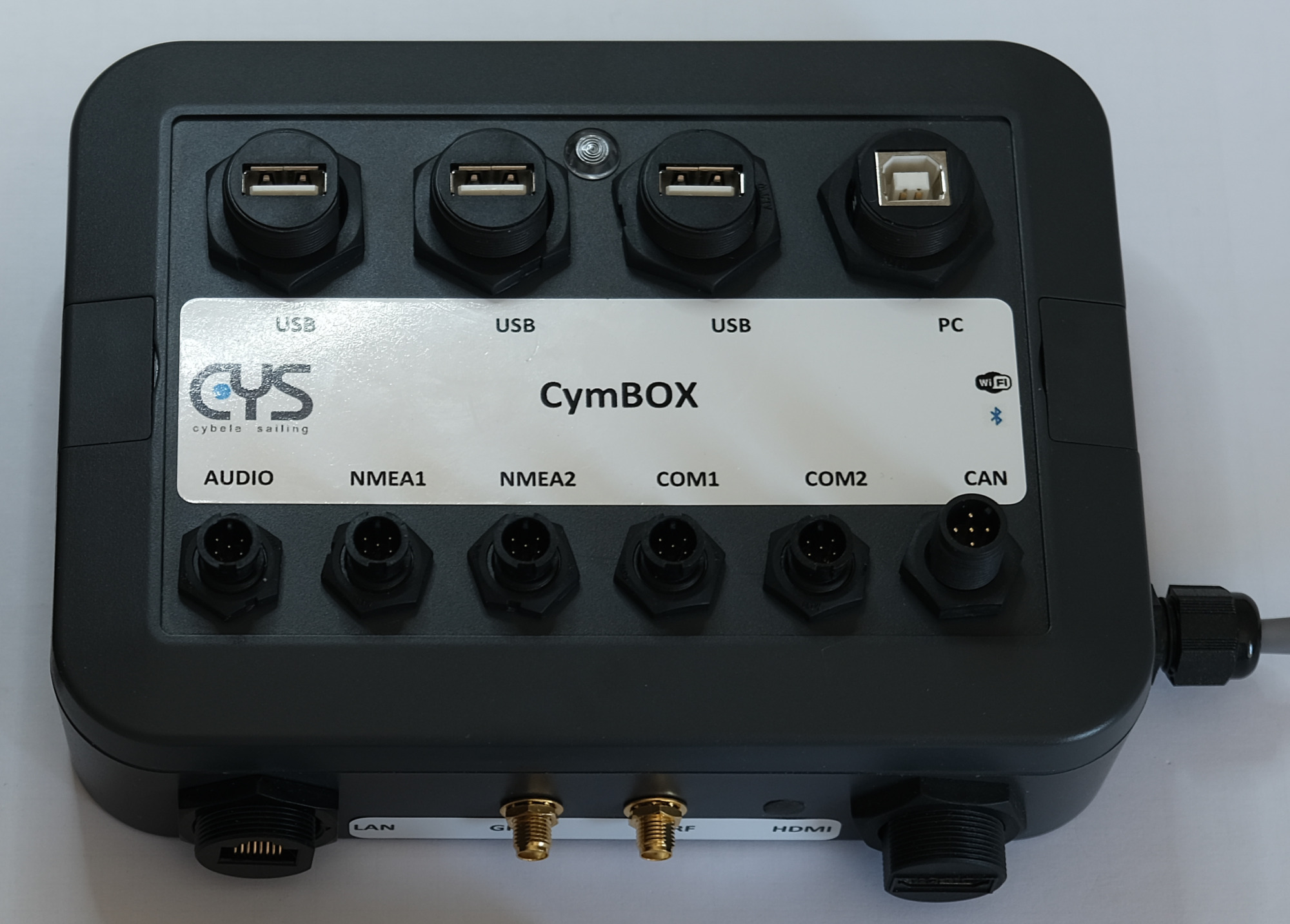 On the side of the CysBOX case, waterproof HDMI and RJ45 network connectors allow connection to the waterproof touch screen, and the coaxial RF and GPS connectors allow the connection of remote control and GPS antennas.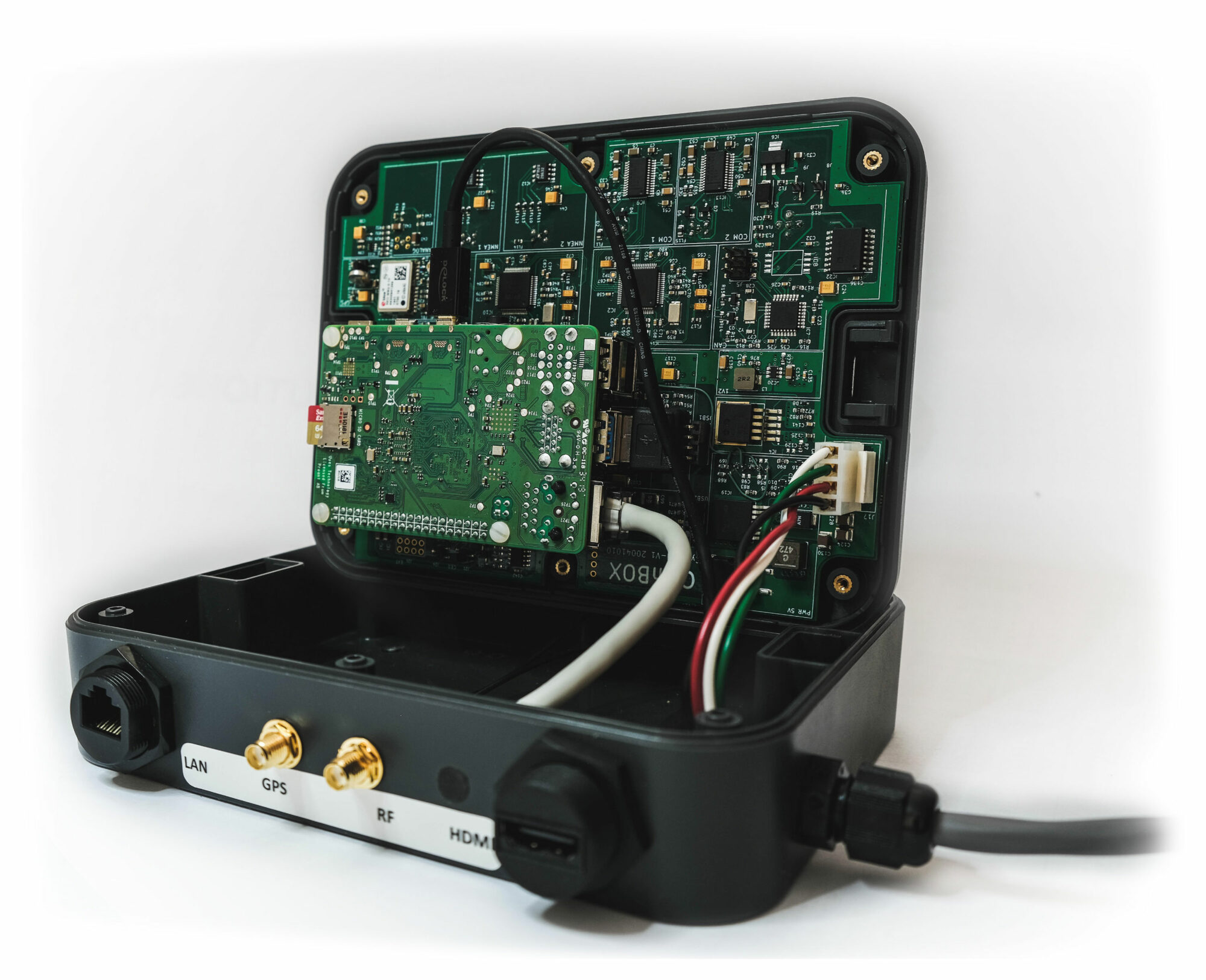 The internal view shows that the cabling is reduced to a minimum: power, network and video cable. The RaspBerry Pi4 card is directly plugged into the GPIO connector and a USB-3 connector to manage the resources offered by the CysBOX main PCB: internal peripherals (GPS, IMU, GW-NMEA2000, etc.) and external interfaces (USB Hub, NMEA, COM, Audio, …)
In addition, a thermal pad, not visible in this photo, inserted between the processor radiator and the ground plane of the main PCB helps limit the operating temperature of the main processor.