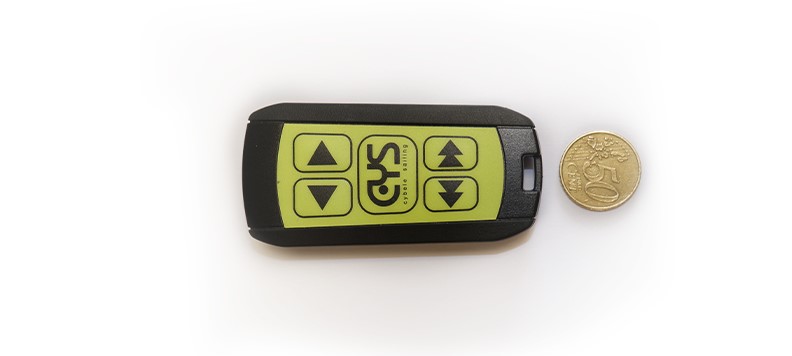 CysRC
: Remote Control IP68
CysBOX autopilot wireless remote control.
Lightweight, waterproof and floating, ergonomic, the pilot's wireless remote control offers exceptional autonomy.
Whether you are at the helm, in the cockpit, on the foredeck, etc., the remote control allows you to control the autopilot in all situations: auto, stop, change of setpoint, tack, change of mode, etc.
433MHz radio
software optimized
changing mode via remote control
tack command
consumption optimization
IP68