CysPWR is the power unit for helm control via the CysBOX central unit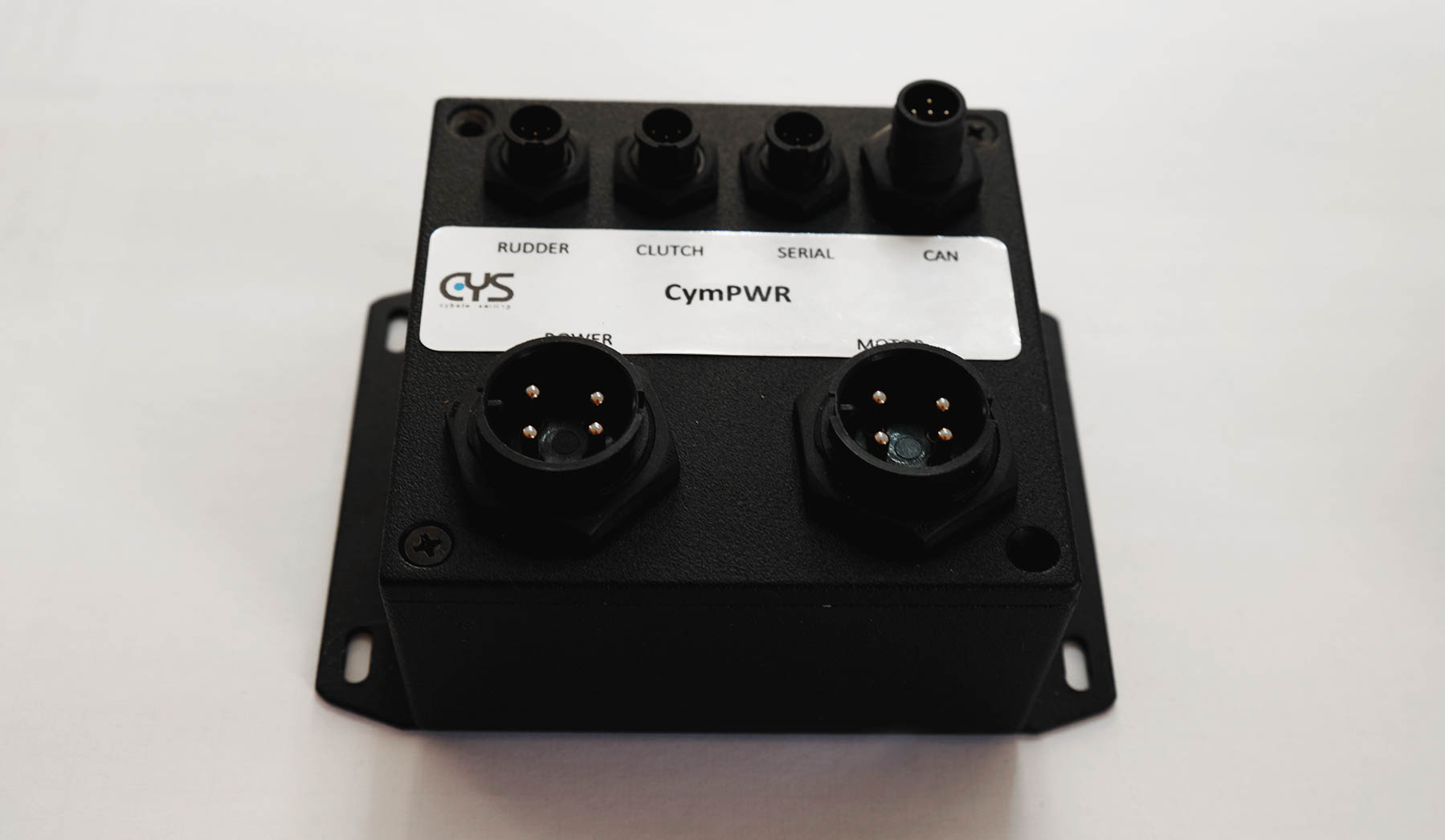 On the front of the CysPWR box, different waterproof connectors are available: SERIAL (high-speed serial ports), CLUTCH (solenoid valve control), RUDDER (rudder sensor), CAN (NMEA2000), and power connectors POWER (12V or 24V ) and MOTOR (servomotor or hydraulic pump).
Amphenol LTW connectors are particularly suitable for harsh environments.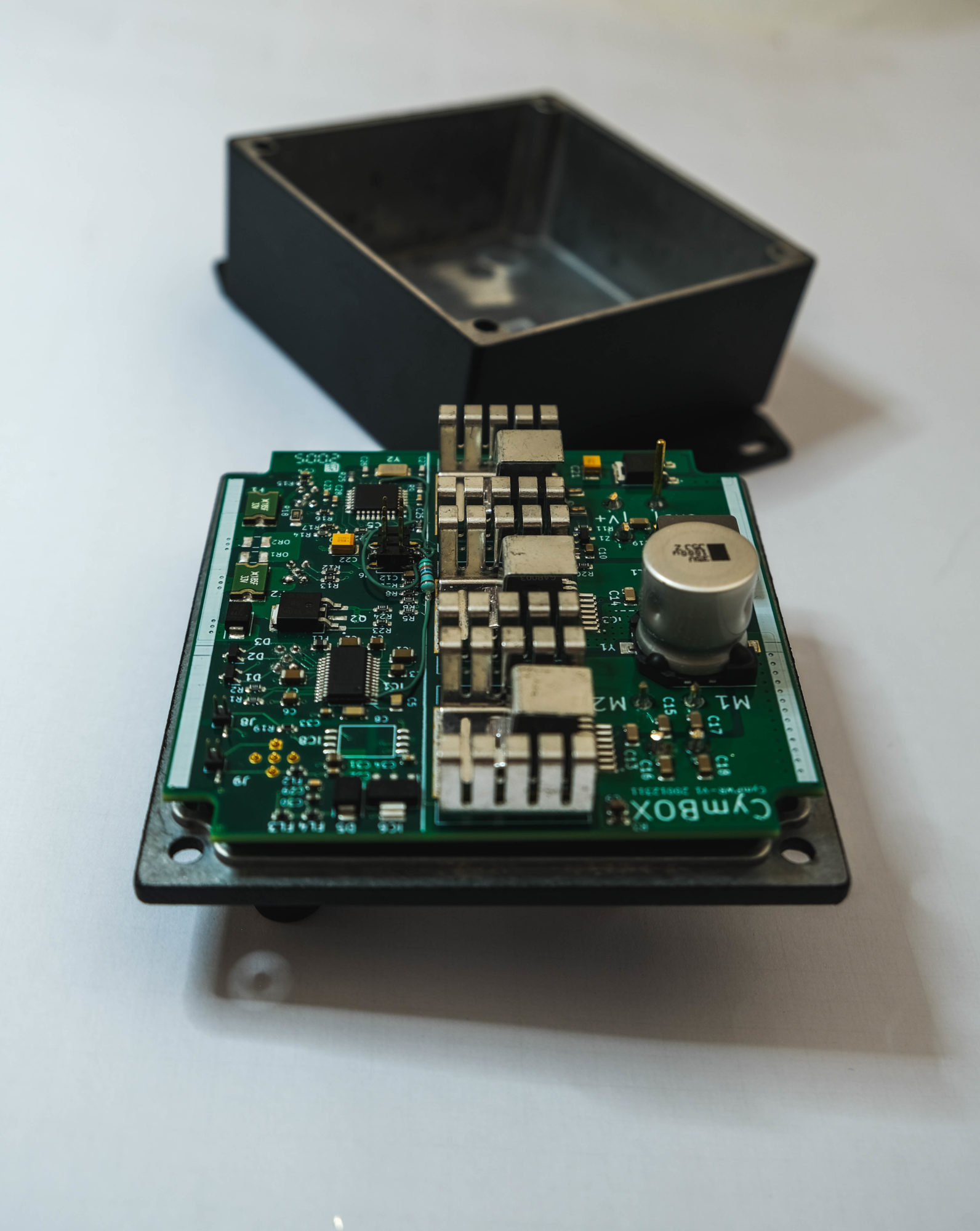 The internal view shows the assembly, the aluminum case and the oversized radiators which guarantee good heat dissipation. These features, and the specifications of the printed circuit to withstand high currents, allow the use of a wide range of rudder control assemblies, including high power assemblies.